Crystalynn Shelton
Moderator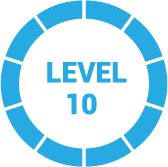 1 year, 5 months ago
Hello there! QBO can also work for product based businesses. The question is whether or not the FIFO method of QuickBooks will work for your client since that is the inventory method used by QBO. Also, remember that there are several apps that integrate with QBO. There might be a great inventory app that will compliment the type of products your client sells.
Here is the link to the QuickBooks Apps:https://apps.intuit.com/.
You can search by category to take a look at the inventory-specific apps only.
Thank you for reading!
All the Best-
Crystalynn Shelton
1 Reply