Evan Tarver
Moderator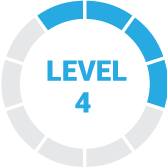 1 year, 6 months ago
Hey Ellen,
Thanks for reaching out and great question. I think what you're interested in is a hard money loan like a rehab loan. $1mm is a lot to borrow as a first-time home flipper, but your background definitely helps. Typically, loan amounts of that size require 2 – 3 past projects. Further, hard money lenders usually only lend up to about 90% of a property's value or up to 80% of its after repair value, meaning that you'll have to put some of your own money down, regardless of how much you need.
Still, overall I think a hard money loan is your best bet. They're short-term and typically have no prepayment penalties. They also charge interest-only monthly payments, which can help lower your holding costs as you renovate the property to sell. We have some good articles on hard money loans/lenders that you should check out:
– What is a hard money loan: https://fitsmallbusiness.com/hard-money-loan/
– What is a rehab loan: https://fitsmallbusiness.com/rehab-loans/
– Best hard money lenders: https://fitsmallbusiness.com/best-hard-money-lenders/
I think these articles will be a great starting place to get the financing you need to complete your first flip!
– Evan
1 Reply