Crystalynn Shelton
Moderator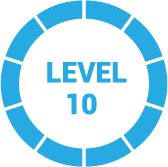 1 year, 5 months ago
Hi Rhonda!
I think you should definitely setup a class for each property so that you can record income and expenses by property(class). This will allow you to review a Profit and Loss Statement by Class so that you can see the profit/loss in detail for each property.
Yes, your renters should be setup as customers. I also recommend that you use sales receipts instead of invoices to record the rental payments. The only reason why you would use an invoice is if you send it to your customers each month. However, most rental companies do not send invoices since the tenants have already signed a lease and are aware that their rent is due by a certain day each month.
To make it faster, you should look at setting up a recurring sales receipt for each customer. This will save you time because you won't have to create a sales receipt each month from scratch. Just type in recurring sales receipt in the help search box to learn more.
Thanks for reading!
All the Best-
Crystalynn Shelton
1 Reply