Jeff White
Moderator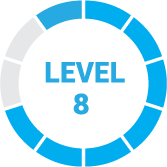 1 year, 5 months ago
Hello and thanks for posting on our forum!
It sounds like, from the information provided, that you'd be an excellent candidate for an SBA loan. An SBA 504 loan could work, but you might be an even better candidate to get an SBA 7a loan for commercial real estate. You wouldn't have to worry about working with both the SBA lender and the CDC lender, and a 504 loan may ask that you put up to 20% down. SBA 7a CRE loans typically only require 10% down, and are great for loan sizes in the neighborhood of what you're looking for.
Keep in mind that the buildings need to be 51%+ owner-occupied for these loans. If that doesn't work then you may want to check out a commercial real estate loan from your local bank. Learn more abut 504 loans and how they compare to 7a CRE loans and other commercial real estate loans.
Best,
Jeff
1 Reply