Crystalynn Shelton
Moderator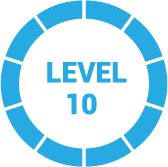 1 year, 5 months ago
Hi Sandy,
For small businesses I generally would recommend QuickBooks Online. However, there are a couple of features that are not available in QBO that you require. First, you can only have one company file for every QuickBooks Online account that you create; whereas the desktop version allows you to set up as many companies as you need to with one license.
QuickBooks Online also does not do intercompany transactions since you can only have one company. The best desktop product that will meet these two needs is going to be QuickBooks Enterprise. While it is the top of the line QuickBooks product and therefore pricy, it is capable of doing everything that you require and more.
You can learn more about QuickBooks Enterprise here: https://enterprisesuite.intuit.com/products/enterprise-solutions/pricing/?scroll=top
I recommend that you download a free trial of the software and test it out before you buy it.
All the Best-
Crystalynn Shelton
1 Reply