Priyanka Prakash
Spectator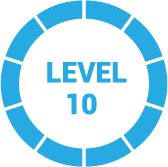 1 year, 7 months ago
Hi Mr. DelCollo, Here's Jeff's response:
First off, I should point out that we don't give legal advice and you should consult an attorney if you have concerns on this issue. With that, said, it's my opinion that one of the great things about the UCC is the power it gives two parties to contract with each other in pretty much any way we deem appropriate. The big requirement is that there must be consideration given to both parties (something of value). In this particular case, Company ABC is getting money in exchange for allowing their customers to use equipment that they own. Those customers are getting the benefit of the equipment without having to worry about the loss of taxes of that property.
Typically what you're describing is an equipment lease with an option to buy. For instance, a $1 option lease would give the customers the right to purchase the equipment for $1 at the end of the 12 months, because they've already paid for the equipment. A Fair Market Value Lease would typically allow the customers to pay less per month but then owe a large lump sum payment for the fair market value of the equipment at the end of the lease term, if they want to own it.
It sounds like the customers never want to own it. Whatever they're willing to pay should be fine, but if you're worried about it just set the term for 1 year, or multiple 1 year terms, and make sure the total price is less than the total cost of the equipment. That should provide the protection you're looking for, but again this isn't legal advice. To ease your mind, think about Uhaul equipment. Those trucks have been paid for 2 or 3 times over again and they're still operating, being leased to customers. The only difference is that a single customer almost certainly never pays the entire cost of the truck.
Best regards,
Priyanka Prakash
Fit Small Business, Managing Editor
1 Reply