Maggie Aland
Moderator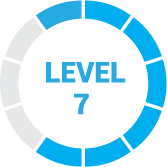 1 year, 6 months ago
For a newly renovated building, consider hosting an event at your store!
Since you are a kitchen and living ware company, one idea would be to have a chef at the event who demonstrates how to make a certain dish with the products that you sell.
Invite local press, journalists and bloggers to the event to enjoy the free food and newly renovated space. Plus, you may even get the chef to cook for free (or at a low cost) because he'll benefit from the free publicity as well!
Good luck with everything!
Maggie
1 Reply