Priyanka Prakash
Spectator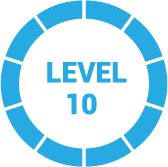 1 year, 6 months ago
Hi Mindy,
Have you tried searching the US Census Bureau? They have population stats going back to the 1790s, accessible here:
https://www.census.gov/history/www/reference/publications/demographic_programs_1.html
I'm not sure if there are accurate business-related/entrepreneurship stats going back that far, but I think the Census Bureau would include a breakdown by sector (e.g. percentage of population in agriculture vs. manufacturing sectors).
Hope that's helpful.
Best,
Priyanka Prakash
Managing Editor, Fit Small Business
1 Reply