Jason Rueger
Participant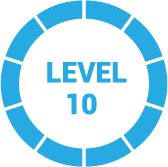 3 years, 11 months ago
Peter,
Jimdo does not have any kind of functionality to actually have a store/shop on Facebook. You can promote individual items from your Jimdo ecommerce page/store on your Facebook, but that's it. You cannot sell them on Facebook or have a Facebook Shop.
To actually have a shop on Facebook that is connected to your ecommerce website, you will need to use a different ecommerce platform, such as Shopify, Bigcommerce, or Wix, all of which allow you to create a Facebook store and then import items directly from your ecommerce site into that Facebook store.
If you have any more questions, feel free to ask!
Jason
1 Reply