Jeremy Marsan
Participant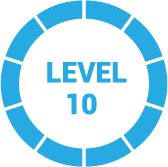 1 year, 5 months ago
Hi,
Commercial general liability (CGL) insurance protects businesses against liability claims for bodily injuries or property damage occurring on their premises, and/or as a result of their products or services. CGL policies actually typically include some product liability coverage. On a CGL policy, you should see a section for "products and completed operations" coverage, or something similar.
The reason product liability insurance is sometimes purchased separately is because a CGL policy may not give you enough coverage. For example, your CGL policy may have an aggregate coverage limit of $2,000,000 for products and completed operations. If your client requires you have at least $5,000,000, you would need an additional product liability insurance policy to fill the gap.
You can check out our article for more about product liability insurance, including costs and where to buy.
Best,
Jeremy
1 Reply