Jeremy Marsan
Participant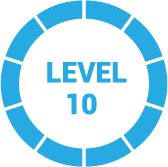 1 year, 5 months ago
Valpak and MoneyMailer have very similar business models and pricing. Here's what I found out based on customer reviews:
Advertising is divided into "zones" of about 10,000 homes
Pricing varies based on zip code, but both services typically charge around $300 – $800 per "zone." (or 3 to 8 cents per household)
Now here's the differences, just based on my observations receiving both of these at my home:
ValPak's branding is a bit sharper. The envelope has a nicer design and material, that makes it a little more elegant.
At the same time, Money Mailer's classic red, white and blue color scheme and logo is very recognizable and likely works to their advantage.
Money Mailer coupons have a little more surface area, so it's extra advertising space for you.
In my particular envelopes, Money Mailer had fewer coupons, which means less competition/you're a little more likely to stand out
Based on these differences, I would choose Money Mailer to advertise my business. However, it's certainly going to vary depending on your local area, and the cost estimates you're given from each company.
Let us know what you wind up deciding!
1 Reply