Maggie Aland
Moderator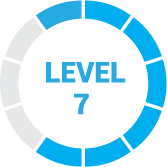 1 year, 6 months ago
Hi Bob,
From what I gather, it sounds like you want medical office managers to download your free app. Facebook advertising is definitely a great way to accomplish this goal!
When creating the ad, you can target people based on job title. This is probably your best bet to reach people in the medical profession.
Create a video demonstrating how the app works, or simply right ad copy and post along with a picture. Since the app is free, it's likely you'll get users to download.
Hope this helps!
Maggie
1 Reply