Laura Handrick
Moderator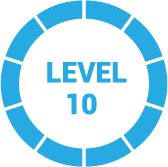 1 year, 5 months ago
Hi Alison,
I couldn't find any lender who has 'maternity' as a loan criteria, so I will direct you to our article https://fitsmallbusiness.com/small-business-loans-minorities/ on best loans for minority (includes female).
Depending on your credit score, one of these organizations may be able to help.
If you currently bank with Wells Fargo or Chase, you might want also to make an appointment with a loan officer in your community to see what options are available.
Congratulations on the announcement!
Best of luck to you.
Laura
1 Reply