Krista Fabregas
Participant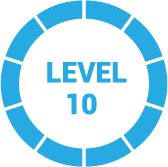 1 year, 5 months ago
Hi and thanks for writing. Most fulfillment companies have a minimum because they have to invest time into setting up an account and want to ensure there is sufficient income to cover their base account management expenses.
Usually, there's an order minimum of about 100 orders, but not every fulfillment center operates the same, so you'll find some with higher and lower minimums. Inclusive of all charges for storage, pick, pack and ship, 100 orders generally exceeds $200 per month.
Until you have the volume for a fulfillment account, it's a great idea to handle your own packing and shipping anyways. If you don't, you never truly understand all of the costs that go into fulfillment. Without that knowledge, it's hard to know if you're getting a fair deal from a fulfillment partner.
I started with a fulfillment center, then opened my own fulfillment warehouse and discovered that I had been getting a terrible deal from my original fulfillment partner. Later on, when I had lines that I handed over to a fulfillment partner, I was much more critical of the fees and got far better deals because by then I knew the ropes.
It's really not hard to handle your own fulfillment as a startup. We have three great articles that can help you get set up:
Our Order Fulfillment Ultimate Guide, Shipping Software Guide and Fulfillment vs. DIY Warehouse.
I hope this information helps. Good luck and let me know if you have further questions.
Cheers!
Krista
1 Reply