Krista Fabregas
Participant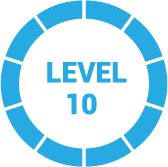 1 year, 6 months ago
Hi and good question!
This is a sticky area and many states are already cracking down on FBA sellers because they argue there's no way they can prove that their stock wasn't at some time in the Amazon warehouse in that state. Same goes for a 3PL with multistate warehouses, though Amazon's FBA clearly gets the most attention so far because of its sheer size and nationwide presence. Even drop shippers are in danger, but at least they can still argue they don't yet "own" the stock in out-of-state warehouses, but the lawyers will connect it somehow, I'm sure.
It's getting to a point where to cover yourself, you probably should proactively start collecting and paying sales tax in all 50 states, because it's coming. If you aren't doing it proactively, states might audit you and charge you taxes on in-state sales going several years back. Plus, some states like California and Colorado are already enforcing sales tax collection on sellers that clearly have no nexus in their states, but sell in excess of a certain amount annually within the state.
Check out Avalara, it's a great solution for small online sellers and also has the most up-to-date online sales tax information I've seen.
I'm sorry to be the bearer of bad news on this, but state governments are bound to get their way. It's just a matter of time.
Hope this helps you make the right decision for your company.
Cheers,
Krista
1 Reply