Jeremy Marsan
Participant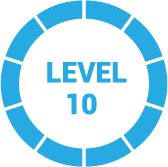 1 year, 5 months ago
Hi Denise,
All phone numbers need to be acquired through a phone carrier, so the extent that you "own" a phone number will depend on your contract with the carrier. Most will let you keep the number even if you switch to another carrier, so you essentially "own" it for life.
Other carriers are more limiting, however, especially when it comes to popular 800 numbers. You may "own" the number only within your city or region, and you may not be able to port the number to an outside carrier.
We have another guide that covers 800 numbers in more detail, including the best places to get one. I recommend looking into RingCentral for the kinds of features you listed, and for generally more flexibility in your contract.
Best,
Jeremy
1 Reply