Jeremy Marsan
Participant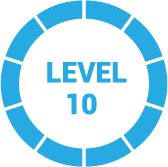 1 year, 5 months ago
Hi Ashley,
Happy to help!
First off we have a few guides to help with selling a business:
10 Common Questions & Answers to Selling a Business
Business Valuation Calculator
< a href="https://fitsmallbusiness.com/brian-knoderer-interview-sunbelt/">The Process Of Selling A Business: An Interview With Brian Knoderer
We can also answer any specific questions you have. Just enter a reply in the box below, and I, or another expert at Fit Small Business will be happy to help!
Best,
Jeremy
1 Reply