Jason Rueger
Participant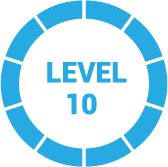 4 years ago
Jeannine,
Do you have a specific card processing service in mind, like Paypal or Square? Or is there another processor you would like info on? Email receipts are pretty standard on most mobile card swipes.
In general, you swipe the card and then your phone/tablet will ask for a signature. After that is done, you will have the option of sending an email receipt, often by manually entering your customer's email and then clicking send. Sometimes, a customer's email is already connected to their card and will automatically pop-up, which is nice.
If you have any other questions, let me know!
Jason
1 Reply