Crystalynn Shelton
Moderator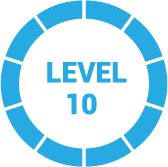 1 year, 5 months ago
Hi Glenda,
Based on the info that you have provided about your cleaning service business, I actually think QuickBooks Online Essentials would work for you. The only reason why you would need the desktop version of QuickBooks is if you had extensive inventory that you needed to track. (That does not sound like the case here)
I definitely prefer the Online version of QuickBooks to desktop when it's for a service-based business.
A couple things:
1. QuickBooks has a 60 day money back guarantee. If you are within the 60 days then I would return the product.
2. Go to our website and check out our free QuickBooks Online course here: https://fitsmallbusiness.com/free-quickbooks-online-tutorials/.
We cover how to set up QuickBooks and run your business in short video tutorials. The nice thing about using QuickBooks Online is you can set up each contractor with their own user id and password so that they can enter their time. (They won't have access to anything else but the time tracker section and best of all they don't count as one of the users for your subscription.)
You can sign up for a free 30 day trial of QuickBooks right from our QuickBooks course page.
Feel free to reach out if you have any additional questions and thanks so much for reading our articles!
All the Best-
Crystalynn Shelton
1 Reply