Jeremy Marsan
Participant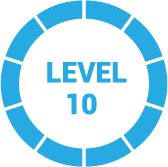 1 year, 3 months ago
Hi John,
Refer to this article from Zoho for how to receive your Gmail emails into your Zoho Mail account (using the POP3 method.)
You're exactly right: The key advantage to Zoho Mail is the ability to connect a custom domain. If you already have a business email w/ a custom domain up and running, you can use any mail client you like to receive the messages (e.g. Outlook, Apple Mail, or a browser client like Gmail or Zoho.)
If all you're trying to do is connect your eutopiantrader.com & gmail.com email addresses into 1 inbox, the question is simply which email client do you prefer the most? If it's Zoho, refer to the above instructions. If it's Gmail, refer to the instructions on page 1. If it's Outlook or Apple Mail or any other desktop client, you can a quick search for "add email account to [client]" and should be able to find instructions.
166 Replies