Jeremy Marsan
Participant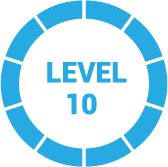 1 year, 6 months ago
This is a tricky question that unfortunately doesn't have a simple answer. Strategies for pricing art vary heavily depending on your medium, target audience/market, quantity and so on.
The simplest advice I can give would be to look on Etsy and see what similar pieces are selling for (we also have a guide for selling on Etsy you might want to check out). The keyword here is selling for: Just because a piece is priced at $500 doesn't mean it actually sells for that much. Many artists will start pricing out high and slowly lower it as they become more eager to sell.
The tricky balance here is how much you want to earn vs. how long you can wait. Generally speaking, the longer you're willing to wait, the more you can potentially earn for an art piece.
1 Reply