Laura Handrick
Moderator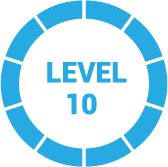 1 year, 4 months ago
Hi Lucy,
I am so sorry to hear about your tough situation. A PIP stands for performance improvement plan, so lets hope your employers intent is to coach you or provide feedback to help you grow in the company.
Meanwhile, the best thing you can do to protect yourself is to document what is occurring. If there is an employee handbook, read the section on PIP or progressive discipline. Should you end up in a labor dispute, you will be able to use your documentation and the company handbook as proof of your intent to do the right thing within the rules.
What you describe is common. Perhaps no laws are being broken but it's not a healthy happy environment. If you have already tried to address the situation to no avail, and there is no HR rep or business owner to escalate your concerns to, you have two choices:
1) Continue to do whatever is requested of you on the job (so long as no laws are broken) and realize that many employers are not as good at managing people as we would hope.
2) Look for another job, so in case you are let go, you have some options.
How you approach this situation is the most important. Stay calm, listen, remain professional, write down every conversation (and date) related to this situation, and remember that you are responsible for your own career. If there is an employee assistance program (EAP) at your disposal, please contact them. You may also want to engage a career coach for one-on-one coaching and advice.
Best of luck to you,
Laura
HR
1 Reply