Jeff White
Moderator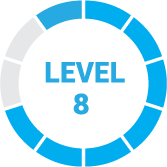 1 year, 5 months ago
Hi Roy!
It sounds like you've got the makings of a good business! Your assumption is correct in that any potential lenders are going to see that you have virtually no cash flow leftover after you pay yourself. What they care about is where the money is going to come from to pay them. That's why they look at things like DTI and DSCR to determine whether you'll be able to make payments to their expectations.
From the small amount of information you've provided, which is all I have to go on, I would say that it sounds like you have two options. Either you stop taking an absentee salary, which doesn't sound like an doable option. The other option is to operate as a the general manager, if you're convinced it won't hurt the operations of the business, and use the extra $60K that you're able to free up as cash flow for the business to make loan payments with.
Even at those revenue levels, you may not attract many traditional banks unless you're able to qualify for an SBA loan. That's where I would start my search for a loan aiming at expanding the business with the way you're currently planning. I wish you luck and please let us know if you run into any other questions!
Best,
Jeff
1 Reply