Jason Rueger
Participant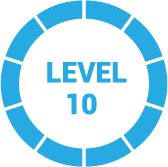 3 years, 10 months ago
Diane,
ShopKeep does not have consignment features per say. You cannot ring out a sale and then have 50% be credited to your store and 50% to the consigner. However, I have known consignment stores that have used ShopKeep.
You can break inventory down into categories and track everything within a specific category. So, although you could not do a 50/50 transaction, you can put any consigners stuff under their category and run a quick report at the end of the month, have their totals in no time, and then cut them a check. It is really just a matter of what you are looking for.
To get special consignment features, you will probably have to download some kind of consignment software like Consign Pro.
If you need anything else or have any other questions, shoot me back a post.
Thanks!
Jason
1 Reply