Krista Fabregas
Participant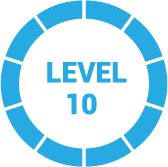 1 year, 5 months ago
I can't find any information on IT industry standards in this arena. As with most internal SKU programs, as long as your SKUs follow a logic pattern that works within your organization and systems, your own numbering system should suffice.
For example, If you're selling the same product groupings to different customers, but want to track them at the customer level, you can assign each customer an identifier and each product or product group an identifier, then combine those as needed to create customer-centric SKUs.
I hope this helps, sorry I was unable to find anything on IT SKU standardization.
Cheers,
Krista
1 Reply