Laura Handrick
Moderator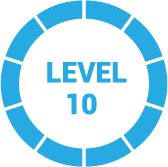 1 year, 4 months ago
Hi Comfort,
As an educator myself, I believe you can never go wrong by learning new things. But before you pay for courses, make sure you review all our articles on Amazon Sales. https://fitsmallbusiness.com/?s=amazon&is_v=1
We have several articles on how to sell on Amazon, available from the link above. All are free, and you'll learn a lot because we thoroughly research our articles and provide you with the most up to date information, reviews and best practices.
Then, absolutely, invest in an online course or two to round out your education. One hour spent learning could save you hundreds of dollars by avoiding rookie mistakes.
Best of luck to you, and thank you for being part of our Fit Small Business family!
Laura
2 Replies