Krista Fabregas
Participant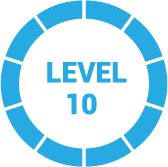 1 year, 5 months ago
You bet, and thanks for reading!
Square handles the pre-authorized monthly recurring payments a bit differently than, say, Quickbooks, because it's all done electronically and you don't need the signed form.
BUT – you can do it. Here's how:
You invoice your customer the first time, send invoice via email
They enter their credit card to pay and elect to save their card on file. This is when they give their authorization.
You set up automatic recurring invoices in Square
Each month when your invoices automatically generate, the cards on file are automatically charged
The thing to understand about Square vs other payment providers is that Square connects the recurring payment feature to invoices. So, invoices must be run to trigger the auto pay.
Here's their how-to page to explain it further: https://squareup.com/townsquare/how-to-recurring-payments
Here's how customers save their card on file: https://squareup.com/help/us/en/article/5770
I hope this is the answer you were looking for!
Cheers,
Krista
1 Reply