Krista Fabregas
Participant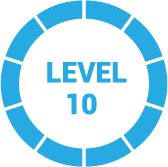 1 year, 5 months ago
Hello and thanks for reading!
Yes, you can sell single-quantity collectibles on Amazon. In fact, many sellers are very successful selling these types of goods on Amazon. You'll run into restrictions on selling used/collectible items with an individual account, so you'll need a Pro account ($39.99/mo) to be able to sell in most categories.
If the items you're selling are already listed for sale on Amazon, you can easily add your own item for sale to the existing listing. That's the simplest way to sell on Amazon. But if not, you'll have to create a unique listing page for each item, which can be time-consuming on a single-item basis. Plus, you'll need to take pictures that meet Amazon's requirements, like the main image on a white background. That can be tedious if you're selling just one item. If you go this route, check out our product photography guide for easy ways to take professional-looking shots with your cell phone camera.
Another thing to keep in mind is that Amazon has some very high fees in some categories. You'll need to see what Amazon's seller fees are for what you're selling to see if it's worthwhile.
Have you considered eBay? It's still the #1 choice for sellers of collectible items. It has lower fees and an easier, less-restrictive photo and listing process compared to Amazon. You probably should try both and see which is best for moving your goods.
I hope this answers your questions and points you down the right path.
Good luck!
Krista
1 Reply