Laura Handrick
Moderator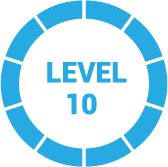 1 year, 4 months ago
Hi Haiping,
Setting up a Careers page and a Company page is free on Indeed. See our article where we cover these options: https://fitsmallbusiness.com/indeed-company-page-career-page/
However, if you're searching for resumes (which is also free) and you want to contact one of the job seekers, it's $1 to make the contact through Indeed.
Can you provide more clarification on the exact services you're looking for pricing on?
And thank you for being a Fit Small Business reader!
Laura
HR
1 Reply