Jeff White
Moderator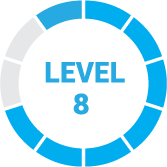 1 year, 4 months ago
Hi John!
I'm very excited for you that you've found a business idea you feel confident in! There are several different options to find financing for your startup. We cover the best ones in our guide to startup business loans. I don't have enough information from this post to know which one might work for you, but there are a lot of great options there.
If you have $50K+ in a 401k or IRA, then you may want to consider learning more about ROBS. It's a great way to roll those funds into your business without paying taxes or early withdrawal penalties. It's also not a loan, so there's no debt or monthly payments to make. This could help your business get a much stronger start than it might if it's hindered by debt. You can learn more by reading our ROBS ultimate guide.
Good luck with whatever path you choose!
Best,
Jeff
1 Reply