Jeff White
Moderator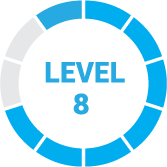 1 year, 5 months ago
Hi Tim!
What a great question, and congrats to you for having both of these great options! Ultimately the answer it that it really depends on what you want. A ROBS will eliminate any debt that the business will have right out of the gate, and it could set you up for a much higher chance at success than any type of loan could. However, the drawback is that it puts your retirement funds at risk in a very big way.
SBA loans are terrific for anyone that needs to get a loan (and qualifies). It is a debt, and there will be monthly payments that you need to make sure you're able to make, but you won't be risking your retirement funds. However, something that most people don't realize is that they're putting their other assets at risk when getting a business loan because they'll be asked to sign a personal guarantee. So your retirement funds may be safe, but you could be risking your home or your liquid assets.
I think ultimately the decision is up to based on what you're comfortable with. For me, personally, I would also lean towards the side of no debt. That's ultimately what makes a ROBS so appealing. To learn more you can read our guide to ROBS, or check out what type of SBA loan is right for you. Good luck!
Best,
Jeff
1 Reply