Crystalynn Shelton
Moderator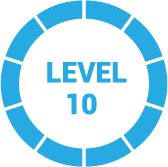 1 year, 7 months ago
Hi Patti, this might sound basic but make sure that you have selected the correct bank account selected from the drop down at the very top. If you have multiple bank/credit card accounts, you will always have to make sure you are looking at the right one.
If you are looking at the correct account, it sounds like something weird took place within the program. I could not gather whether or not you use QuickBooks Online or Desktop. However, QuickBooks Online has updated their reconciliation tool so that it will alert you that your beginning balance is incorrect when you go in to reconcile the account. It will show you what transactions were changed and help you to fix the beginning balance before your start to reconcile the current month.
If you don't use QuickBooks Online, you should be able to Undo the previous reconciliation and start over. Again, make sure that anyone else that may be using QuickBooks is not going into the check register and removing the "cleared" tag by accident. This will certainly cause the beginning balance to be out of sync.
I hope this info is helpful. Last but not least, if you are a QBO subscriber, put that free tech support to use and give them a call. The support agents are trained to help troubleshoot this kind of thing.
All the Best-
Crystalynn Shelton
3 Replies