David Waring
Keymaster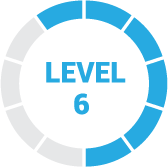 3 years, 10 months ago
Hi Nomkhosi,
Thanks for your question! We have some great resources regarding how to market a salon.
This is our full how to guide on salon marketing where we outline how to get more referrals, build a strong front desk, and pre book appointments to increase business:
Salon Marketing – Top 3 Tactics For Generating More Business Today!
And here are 25 salon marketing ideas that other pros recommend including social media and text message advertising.
And finally here is a guide on creating memberships and gift certificate programs to drive more business:
Salon Marketing Strategies: How to Increase Sales Using Memberships and Gift Certificates
There are lots of good ideas in the above articles, however it's easy to get overwhelmed. With this in mind I would encourage you to pick the 2 or 3 things that you think will have the greatest impact on your business and focus on those.
If you have a read through and let me know which tactics you are considering after doing so I would be happy to provide additional insights.
Hope that helps. If you have any other questions let us know!
Best Regards,
Dave
1 Reply