Jeremy Marsan
Participant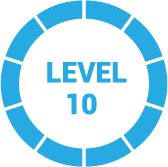 1 year, 5 months ago
Hi Tayyab,
For Upwork, I would use tayyab@mydomian.com, and for LinkedIn I would use info@mydomian.com.
Since Upwork is a freelancer website, it's all about personal branding. When people contact you, they'll expect to get an email back from you personally. It's a exception to the rule of 'make your business seem larger than it is.' Instead, you want it to seem smaller, or rather, as personable as possible.
Indeed is a whole other ballpark. Here, it's safe to hype up your personal business as a 'larger' operation. If you're going to list your business email publicly, as many people do on LinkedIn, it's a much better to post "info@mydomain.com" than your personal email. You will get a lot of cold sales emails to whichever address you post…
For Instagram it could really go either way — nobody will see your email address, as far as I'm aware.
Hope this helps!
Best,
Jeremy
1 Reply