Jeremy Marsan
Participant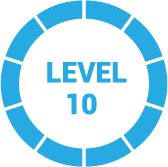 1 year, 4 months ago
Hi Jules,
First off, make sure you are entering your full email address under the "username" field— including the @domain.com portion of it. We have a screenshot of this on page 1 as an example.
If that doesn't help, you can refer to this Q&A on Zoho Mail's forum. A user previously had the same error message, and according to a support agent, the issue was that they did not enable POP under Zoho Mail settings.
Let us know if any of this works.
Best,
Jeremy
166 Replies