Krista Fabregas
Participant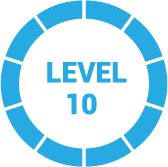 1 year, 4 months ago
Hello,
If you're shipping from the US and looking to stock your inventory in the UK and EU, contact FulfillmentCompanies.net to find fulfillment services with UK/EU centers.
We don't have a list of fulfillment centers based in UK/EU, and not in the US. A local search can help you there.
Also, ShipWire is an international fulfillment service that sellers of all sizes use. FedEx fulfillment is another one that's starting to make waves for UK/EU fulfillment. You might check out these options too.
Good luck and I hope these suggestions get you pointed in the right direction.
Cheers,
Krista
1 Reply