Krista Fabregas
Participant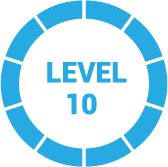 1 year, 4 months ago
Hello,
That would be convenient, but no. Early in the FBA program, Amazon allowed it (like in 2009), but they stopped it quickly. Amazon's FBA stock tracking process starts with your labeling your inbound shipment, and your stock may not even end up in the warehouse closest to you. The good news is their inbound shipping fees are very low.
The inbound FBA inbound shipping process is quite a process, but once you do it a few times it's not overwhelming. Just make sure you label your individual products per their instructions so you don't incur their added labeling fees.
Thanks for reading and sorry I didn't have better news per the Amazon FBA inbound process. Good luck with your sales.
Cheers,
Krista
1 Reply