Krista Fabregas
Participant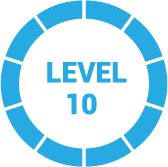 1 year, 5 months ago
Hello,
You can keep your budget very low on both, say $10-1$20 per day, and be very targeted with your demographics, or spend hundreds per day by allowing more budget and a wider demographic sampling.
Of course, the first way is the smarter approach for most small businesses. You can start small with very targeted Facebook ads and Google Adwords ads, test different types of ads to see which get the best response, then expand your budget to reach more audience with the best-converting ads. Once you have a winning combination, you can balance your ad budget against the new business the ads bring in.
As you can see, there's no exact science, especially with social media. It's all about trying and testing, measuring effectiveness, and testing again. Only then do you want to expand your reach and budget from there.
I hope this gives you a starting point to test out some ads on whatever budget you're comfortable using. Good luck!
Cheers,
Krista
1 Reply