Maggie Aland
Moderator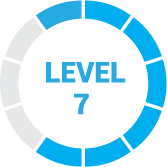 1 year, 4 months ago
Hi Cindy,
I don't think there's a wrong or right answer here, but in my opinion, I think snail mail is the way to go.
A lot of times emails will end up in a spam folder, and there's a chance no one will see your e-card (I think e-card is just an abbreviated word for electronic card).
At the company I used to work for, I had all employees email me a picture of their pet(s). We then hired an artist to draw all of the animals in a holiday-themed design and had it printed on a card. It was fun for employees, plus our customers loved the cards!
Your customers may even hang up your card during the holiday season, while it's not likely they'll print out an email.
That being said, email is definitely cheaper and easier, so don't think you can go wrong either way!
Best,
Maggie
1 Reply