Maggie Aland
Moderator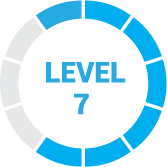 1 year, 4 months ago
Hi Glenn,
Yes, you can. Here are the instructions on Yahoo's website:
1. Mouse over the Settings icon. Select Settings.
2. Click Accounts.
3. Click Add another mailbox.
4. Enter the email address. Click Add mailbox.
5. In the pop-up window that appears, enter the password for the account you're adding.
6. Follow the steps in the pop-up window.
7. Click Done.
8. Click Save.
Hope this helps!
Maggie
1 Reply