Laura Handrick
Moderator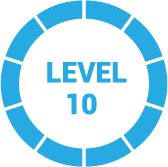 1 year, 5 months ago
Hi Gretchen,
Great question.
If you're currently on an anniversary date for PTO then you already know the benefits of that. An anniversary date feels more fair to employees, and one of the benefits is you don't have all that 'time off' on the books as a year end liability. PTO is spread throughout the year based on when the employee was hired. Of course, it takes some programming or a good payroll system to manage the data.
Offering PTO based on a calendar often hurts newer employees, especially those hired at year end, because if they don't use it by Jan 1 they lose it. You may need to put in a rollover policy to deal with that. And with a calendar based program, if they're working on a year end project, they may not be able to take PTO at all. Again, you'll need to manage that. Also, using a calendar year for PTO also means many of your employees may wait and take time off at year end all at the same time. Yikes. That's another thing for you to manage.
On the plus side, using a fiscal or calendar year requires only 1x a year accrual updates, PTO resets every year at the same time and it's easy to monitor who has or hasn't taken time off. You do all the PTO rollovers and calculate new balances at once, so you can send reminders to folks who still need to take their vacation time.
So in a nutshell, I think a calendar year program causes more work for HR.
Nonetheless I wish you luck with your conversion.
Laura, HR
This reply was modified 1 year, 5 months ago by Laura Handrick. Reason: Moved a paragraph
This reply was modified 1 year, 5 months ago by Laura Handrick. Reason: Fixed typo
2 Replies