Crystalynn Shelton
Moderator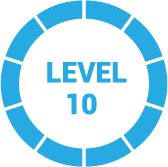 1 year, 4 months ago
Hey Robin, congratulations on making the decision to learn QBO. I've been using it for the last 5-6 years and I absolutely love it! So you are in luck, we have a free QBO course that you can take as many times as you like. You can also sign up for a free 30 day trial of QuickBooks Online directly from any of our tutorials. I think you will like the course because it includes a total of 39 videos broken down into 7 categories starting with How to Set up QuickBooks. You can click this link to access the full course:
In addition to the video tutorials, we also have written instructions that you can use to follow along as you are setting up your client's company file.
Once you are comfortable, I recommend that you consider becoming a Certified QBO ProAdvisor. You can find out more info on how that works by checking out this article:
Good luck to you and feel free to reach out with any additional questions that you have.
All the Best-
Crystalynn Shelton
3 Replies