Crystalynn Shelton
Moderator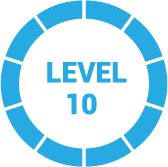 1 year, 4 months ago
Hi HP, so glad you could join us for the webinar today!
Assuming that you will use a POS system to keep track of your daily sales, I would recommend that you use QuickBooks Online to do your back office bookkeeping. It's pretty easy to use and we even have a free course that you can watch as many times as you need to. I'll include the link below. It's not necessary, but if you want to track your sales in QBO, the POS system that you select may integrate with QuickBooks Online. You can check out the list of companies that have apps that integrate with QBO here:https://apps.intuit.com/. Be sure to select Point of Sale category to filter on this specifically.
Here is the link to our free QBO course: https://fitsmallbusiness.com/free-quickbooks-online-tutorials/.
Congratulations on your new coffeehouse biz!
All the Best-
Crystalynn Shelton
1 Reply