Krista Fabregas
Participant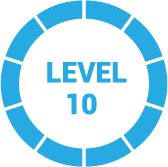 1 year, 5 months ago
Yes, but how you do that depends on how you use Square.
If your products are set up in Square's inventory (which is free to use with the service), you can select all of the items in the sale and Square rings it up together.
If you simply use Square to process a charge and don't have your inventory entered into Square's system, you can use Square's Custom Sale Amount feature. It lets you charge sales two ways:
1) To charge a total amount that you add up outside of Square
2) To enter a series of custom items and have Square total it for you – I think this is what you're wanting to do
Here's the link to Square's how-to page for creating Custom Sale Amounts. I think this will get you all set up.
Thanks for reading and good luck!
Cheers,
Krista
1 Reply