Laura Handrick
Moderator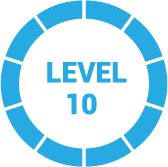 1 year, 4 months ago
Hi Lois,
Thanks for a great question. Job titles are so personal!
You're right to consider how you're going to use the job title. I see Founder used more than Principal. There's no issue with Co-director or Co-CEO if there are really 2 equal partners doing exactly the same job. But also think about how the job titles are used externally.
For example, can one be the Co-Founder and CEO and the other be Co-Founder and Director? The reason I ask, is imagine they're at a trade show? IF the business card says Co-CEO it implies both need to be engaged in a business deal. CEO is head of operations, more strategic while Director implies more day to day oversight and control.
As much as possible consider how the job title is used in everything from financial docs to websites to business cards. Here's an article on how to come up with a good job title: https://fitsmallbusiness.com/job-titles/
Indeed, a free job posting website, also provides a job title tool to compare/contrast what job titles are rated highest on their job site. https://fitsmallbusiness.com/goto/indeed-job-trends/
1 Reply