Krista Fabregas
Participant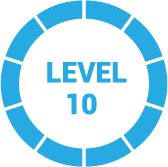 1 year, 5 months ago
Hi Leo,
I'm sorry! Writing for FSB is my full-time gig, so I'm not consulting. But I can certainly try to point you in the right direction. Do you want to market products that you sell on Amazon, or advertise on the Amazon marketplace for items sold elsewhere? You can do both using Amazon PPC ads.
Here is the Intro to Advertising on Amazon. If you haven't checked out this information, I'd start there before spending money with a consultant. You'd be surprised by how easy an Amazon ad campaign can be to set up, test, and measure.
After you take a look at what Amazon Advertising offers and have an idea of how it works, let me know what you're trying to market and I'll try to give you some more focused information.
Cheers!
Krista
1 Reply