Krista Fabregas
Participant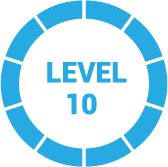 1 year, 5 months ago
Hello,
FSA cards are like debit cards but can only be used for approved healthcare expenditures. Like any other credit/debit transaction, you are charged a processing fee.
There are many payment processors that support FSA payments, and yes, they do require more information tracking than a standard transaction. Billing Tree is a payment processor that supports FSA payment cards, plus offers payment solutions specifically designed for healthcare providers. You can learn more about how Billing Tree's FSA processing works here.
I hope this helps you find the specific answers you're looking for. Good luck!
Cheers,
Krista
2 Replies