Jeremy Marsan
Participant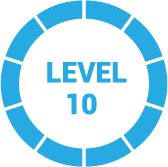 1 year, 5 months ago
Hi Jenny,
In Step 4 of our free business email setup guide, you're deleting the MX record you created in Step 2 to verify your domain.
If you recall creating an MX record in Step 2, you should be able to go back and find it in the same place.
If you're still having trouble, let me know which domain provider you're using (GoDaddy, or somebody else?) and I can try to point you in the right direction.
Best,
Jeremy
1 Reply