Jeremy Marsan
Participant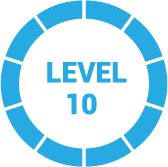 1 year, 4 months ago
Hi Tamara,
There's a number of different ways you could do this, depending on how you plan to advertise.
I'd recommend Facebook ads to start, since you can spend as little as $5. It's an ideal way to get your feet wet & experiment with ad copy.
Facebook will let you target your audience very specifically. You narrow it to women between the ages of 20-55 only. From there, you could select just a handful of zip codes (e.g. from the Forbes list of America's most expensive zip codes). Or, alternatively, you could target women based on a similar interest– such as those who like a similar line of clothing.
The trick is to get your audience specific enough without shrinking your audience size too much.
Good luck!
Jeremy
1 Reply