Maggie Aland
Moderator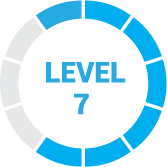 1 year, 5 months ago
Hi Ed,
Which website platform are you using? If it's WordPress, you can find Pages in the left-hand sidebar, hover over the About and Contact pages and hit Trash.
For Weebly and Wix, you can hit Pages at the top of your site. Then click on the page you want to delete, and hit the delete button.
If it's none of the above, let me know and I can try to help you depending on what platform you're working with.
Maggie
1 Reply